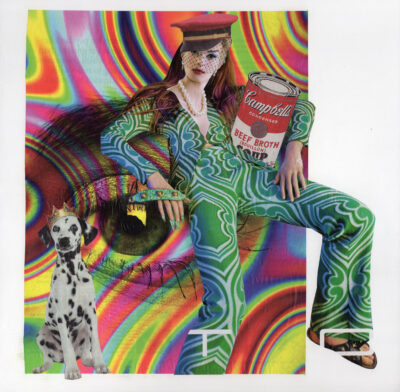 Description
WARHOLiday, a group show, December 1-31, 2022
Archival Gallery will present WARHOLiday, a group show, December 1-31, 2022. The Gallery will be open for a Second Saturday Public Reception on December 10 from 5-8PM featuring live music by Cactus Pete and the Gallery's signature Vintage Santas Display.
Over the past few decades through conversations with many artists, I learned just how influential Warhol has been to the younger generations of modern artists. In 1981 Warhol appeared at a special exhibition at Weinstocks in Sacramento with his "myths" portfolio, and some of these the artist participating in "WARHOLiday" got to meet him. Exhibiting their "homage" work next to the prints from that exhibition means they get to show with their art hero and is especially thrilling for the gallery. – from the director
In addition to the group exhibition, the Gallery displays a collection of vintage Santa Claus, Mrs. Claus, and Snowmen in the front window for guests and drivers on Folsom Boulevard to enjoy. These light-up displays are a popular attraction for fans of holiday lights.
post image/art: Barbie by Stephanie Pierson, mixed media
Gallery website HERE
Find other events tagged under:
Event Categories