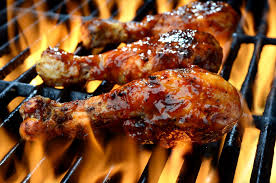 Description
Bring dad or granddad to the zoo for a classic American BBQ to celebrate Father's Day! Enjoy a delicious barbecue at the zoo and try your hand at some fun lawn games, join in activities and other family fun! You can spend the rest of the day exploring the zoo with the family and be sure to visit some of the zoo's best animal dads.
Image credit: Carnivore Style
Tickets on sale May 17 at noon.
Early member registration begins May 3 at noon.
Exclusive early and discounted registration for Sacramento Zoo Members. Must be signed in to receive discounts and register early!
Register for the website to receive member discounts and early registration. Test your registration here.
*Proceeds from Father's Day BBQ at the zoo will benefit animal care and the general maintenance of the zoo.
*Tickets are non-refundable. Rain or shine.
Find other events tagged under: bbq, family and kids, fathers, food
Event Categories